Treviso, February 2018
- ACCESSORY LINE srl, a European company head-quartered in Quinto di Treviso, Italy, and leader in the distribution and production of accessories for the Apple world, signed an exclusive distribution agreement with DJI for all the sales on Amazon in Europe. DJI, with their 12 thousands employees and a turnover of over 3 billion dollars, is the worldwide leader in the drone market with a market share of more than 50%.
Guido Borso, Accessory Line's Founder & CEO: "We are extremely satisfied with the way our relationship with this vendor from Shenzhen is growing; this agreement is the natural evolution of the work we have done for DJI in the Apple channel in the area of EMEIA (Europe, Middle East, India, and Africa) during the last two years."
Moreover, "In 2017 we have created a new ad hoc E-COMMERCE business unit. The market trend of this channel, contrasting with the traditional retail channels, has been clearly felt also here in Italy in the last year and especially around the last Christmas holidays. There was no better way to start 2018: many other vendors are striving for a more integrated European management, and Accessory Line is one of the very few companies in Europe that can guarantee it."
In addition, signing this important contract is a further example of the synergy between the different players responsible for the success of the Italian excellences globally. During the most delicate phases of the negotiation, in fact, Accessory Line also had the chance to make use of the qualified support, local presence, and excellent relationships with financial operators of
SACE
– that together with
SIMES
T is the export and internationalisation hub of the
CDP Group
– and that supports the internationalisation of Italian companies, flanking them for the whole development round abroad.
In the photo: Claudio Silvestri (Chief Operating Officer) and Rolando Perin (Director of the Office in Hong Kong) on the day the agreement was signed
.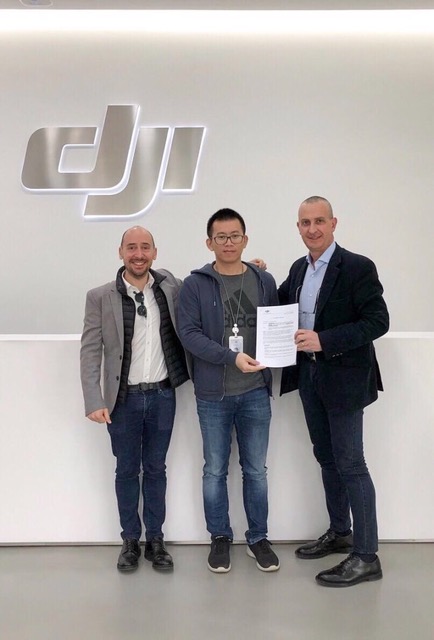 Accessory Line Srl Press office
www.accessoryline.it - press@accline.it