Treviso, February 20, 2019 - Accessory Line srl, the leader in the distribution of accessories for the Apple market in Europe, is pleased to announce an agreement with Epson Europe BV for the distribution of printers and peripherals to Apple Authorised Resellers across Europe.

Epson products have always been the perfect complement to the Apple range, synonymous with quality and colour: since the launch of the first Stylus Photo and the historic Perfection scanner, Epson peripherals have been ideal companions to the creativity of Apple users.

This agreement will introduce and promote selected Epson products to the Apple channel, with a particular emphasis on the "green" EcoTank range. Epson EcoTank printers are the ultra-economical printing solution, with an extremely low cost per page – ink costs are reduced on average by 90%, thanks to the integrated ink tanks. These tanks contain enough ink to print thousands of pages, equivalent for example to 88 traditional cartridges, but without the need to dump 88 plastic containers and their packaging into the environment. EcoTank printers can print up to a massive 14,000 pages in black and white and 11,200 pages in color.

Guido Borso, Founder & CEO of Accessory Line, said: "Our partnership with Epson is twenty years old. Beginning with large format printers, for many of which Accessory Line is the leading distributor in Europe, the partnership has been extended over the years to encompass consumer printers and video projectors, with an annual turnover of more than 10 million euros. This new agreement builds on our decades-long partnership by extending our "reach" to our many Apple reseller customers across Europe.

"Accessory Line, whose mission is to distribute peripherals and accessories to the Apple channel in EMEIA (Europe Middle East Africa and India), is immensely pleased to add this important agreement to those already signed with Bose, DJI and Marshall".
ACCESSORY Line Srl
,
is a privately-held European company founded in 1989, and head-quartered in Treviso - Venice, Italy. Accessory Line is the leader in the distribution and production of accessories for the Apple market in Europe, the Middle East, India and Africa. Accessory Line brings Italian flair from the Veneto region – part of the 'New Industrial Triangle', Europe's leading industrial district by GDP – and a unique focus on accessories, as the name says, backed by 30 years' experience supplying the Apple channel.
About Epson
Epson is a global technology leader dedicated to connecting people, things and information with its original efficient, compact and precision technologies. With a line-up that ranges from inkjet printers and digital printing systems to 3LCD projectors, watches and industrial robots, the company is focused on driving innovations and exceeding customer expectations in inkjet, visual communications, wearables and robotics. Led by the Japan-based Seiko Epson Corporation, the Epson Group comprises more than 81,000 employees in 85 companies around the world, and is proud of its contributions to the communities in which it operates and its ongoing efforts to reduce environmental impacts.
http://global.epson.com
About Epson Europe
Epson Europe B.V., based in Amsterdam, is the Group's regional headquarters for Europe, Middle-East, Russia, and Africa. With a workforce of more than 1,830 employees, Epson Europe's sales for fiscal year 2017 were 1.7 billion Euros.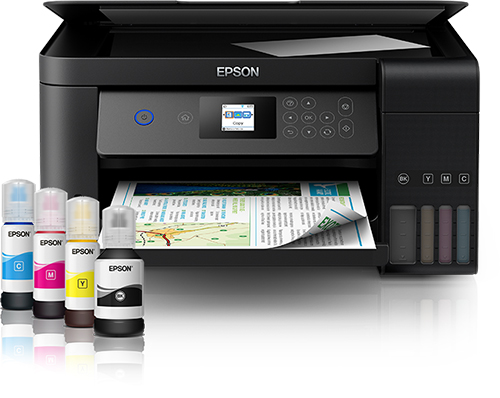 Accessory Line Srl Press Office
www.accessoryline.it - press@accline.it